About Us

Hilo's Best Pet Grooming, Pet Training,
and Pet Boarding Facility
"They say that a dog is man's best friend. Most would be hard pressed to deny it…"
-Katherine Patton, owner of Makanalani (a standard poodle and a client of Shear Magic Pet Salon) and author of the Shear Magic Pet Salon Portfolio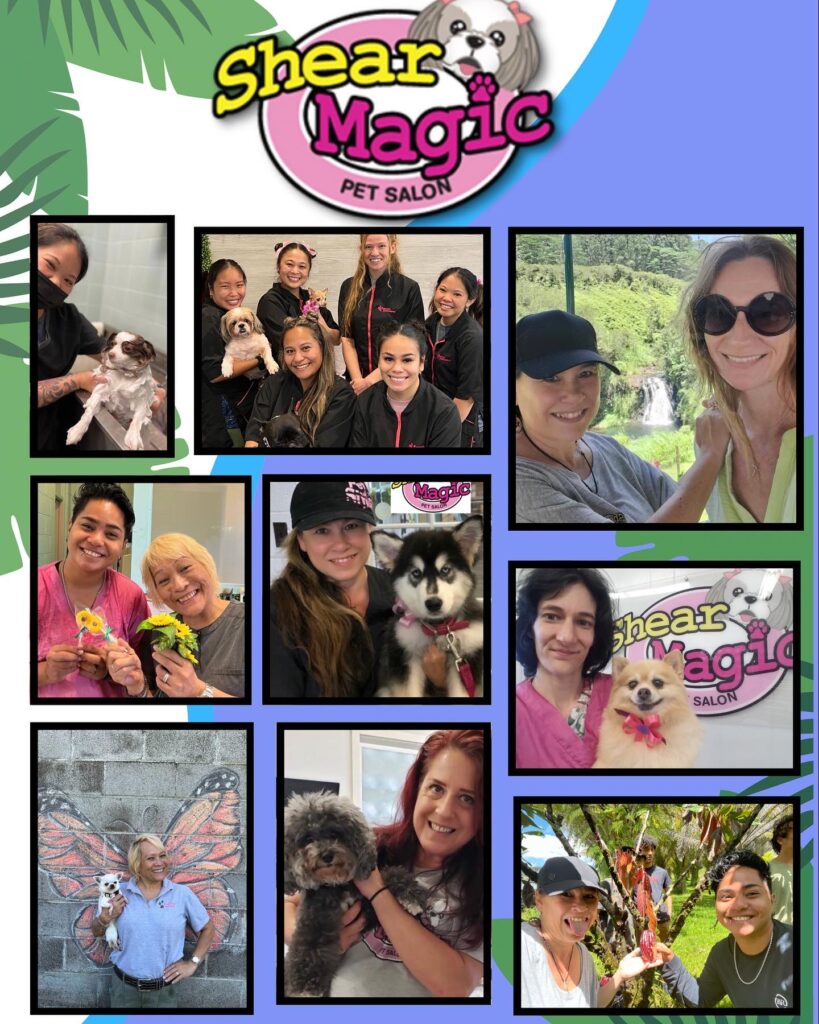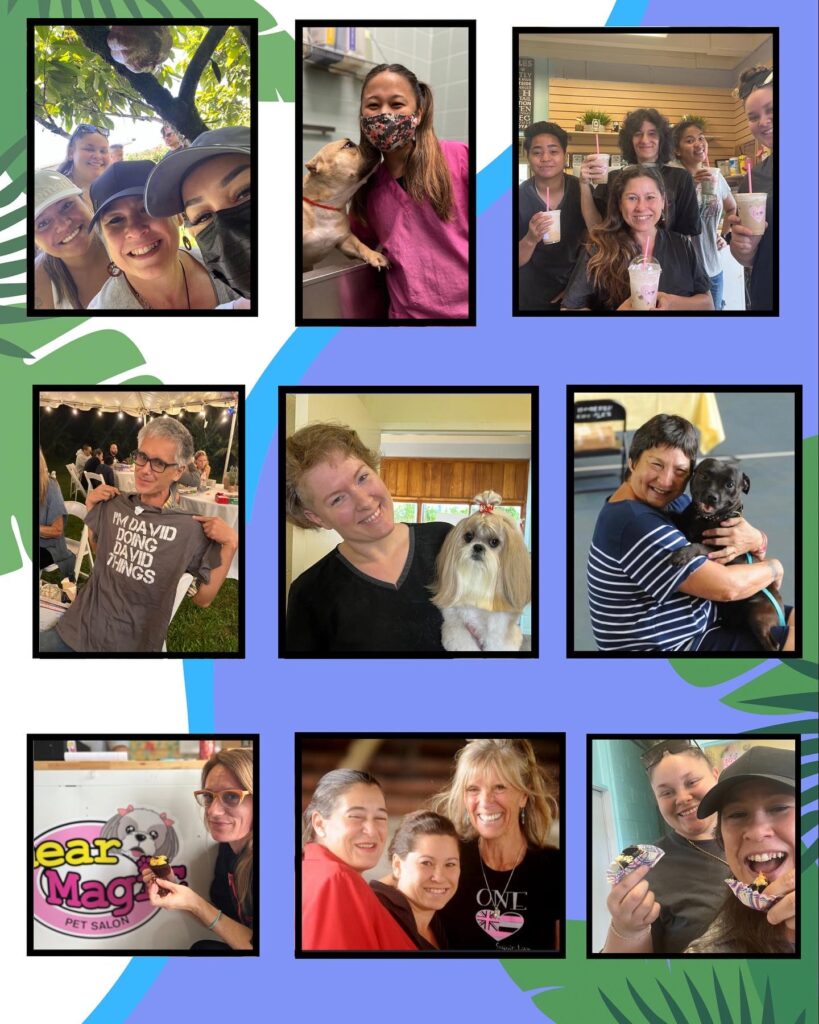 Pet Grooming Services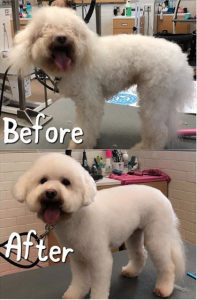 The professional groomers at Shear Magic Pet Salon will help your furry friend look and feel its best. From bathing and shampooing to styling and nail trimming, our experienced pet groomers will handle your pet with care. We welcome all breeds and sizes of dogs and cats. Furthermore, we offer mobile pet grooming options, so we can come to your home or office.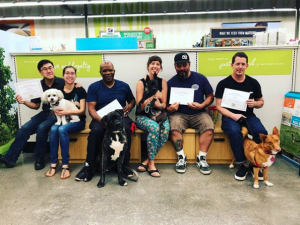 Dog Training Classes Available
Shear Magic Pet Salon offers a variety of dog training classes for all types and breeds. We offer group training classes for all levels. From basic classes to more advanced training, we provide a professional and comfortable environment for your dog.
Please check out our dog obedience class schedule.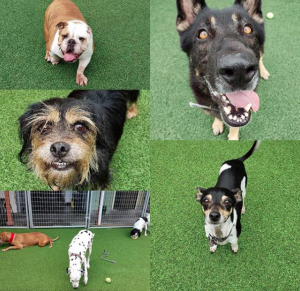 Pet Boarding and Doggy Daycare Services
Our pet boarding and doggy daycare services provide your dog with a fun, safe, and stimulating environment. Rest-assured that your pooch will be in good hands while you are working, running errands, or out of town on vacation. Your dog will spend the day playing and interacting with other dogs in our daycare facility. Should your pet need an extended stay, we have everything from basic kennels to luxury suites.
About the Owner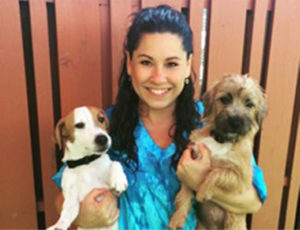 Karen Furtado, the owner of Shear Magic Pet Salon, has the credentials to competently care for your pet, and she only hires and mentors the best candidates according to her high standards. Karen is a certified master groomer and has won many grooming competition awards.
In addition, she is a Certified American Kennel Club (AKC) Trainer and Evaluator. Karen's affection for animals is showcased by the care and love your pet will experience at Shear Magic Pet Salon.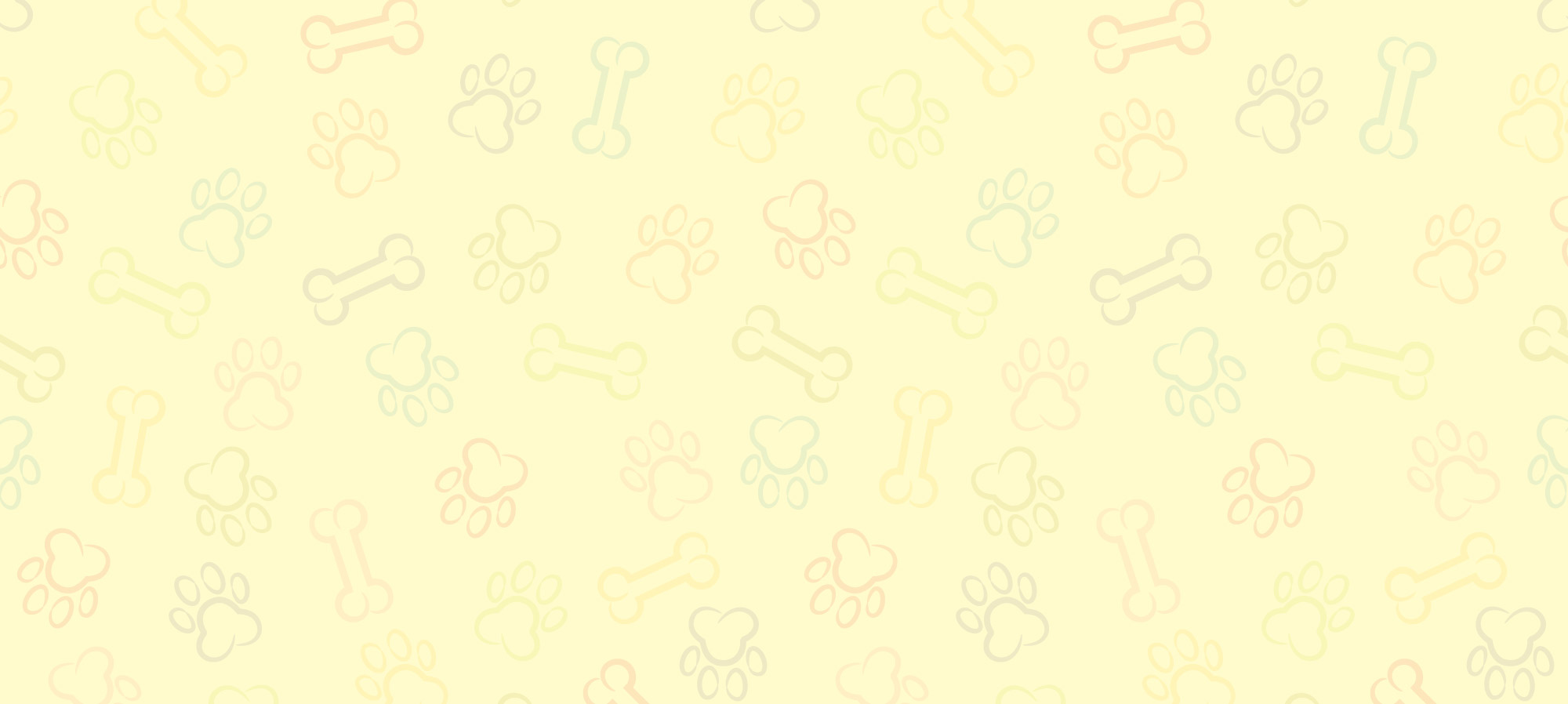 First Ever Participant
in the Petco Entrepreneurial Program
Shear Magic Pet Salon is a locally owned business operating in Petco. Having previously worked as a Petco Groomer and Grooming Division leader and trainer, Shear Magic Pet Salon owner Karen Furtado was chosen by Petco to open a flagship local pet grooming salon within its Hilo store. Karen had been successfully operating Shear Magic Pet Salon in the Hilo community for years before joining with Petco to expand her business and offer pet grooming and training to more pet parents.