Pet Boarding & Doggy Daycare

Professional Pet Boarding and Doggy Daycare
in Hilo, HI
Shear Magic Pet Salon is staffed by caring professionals who are waiting to meet and pamper your pet. To ensure your pet receives proper care and attention, we specifically limit the number of pet guests who are accepted for our pet boarding and doggy daycare services.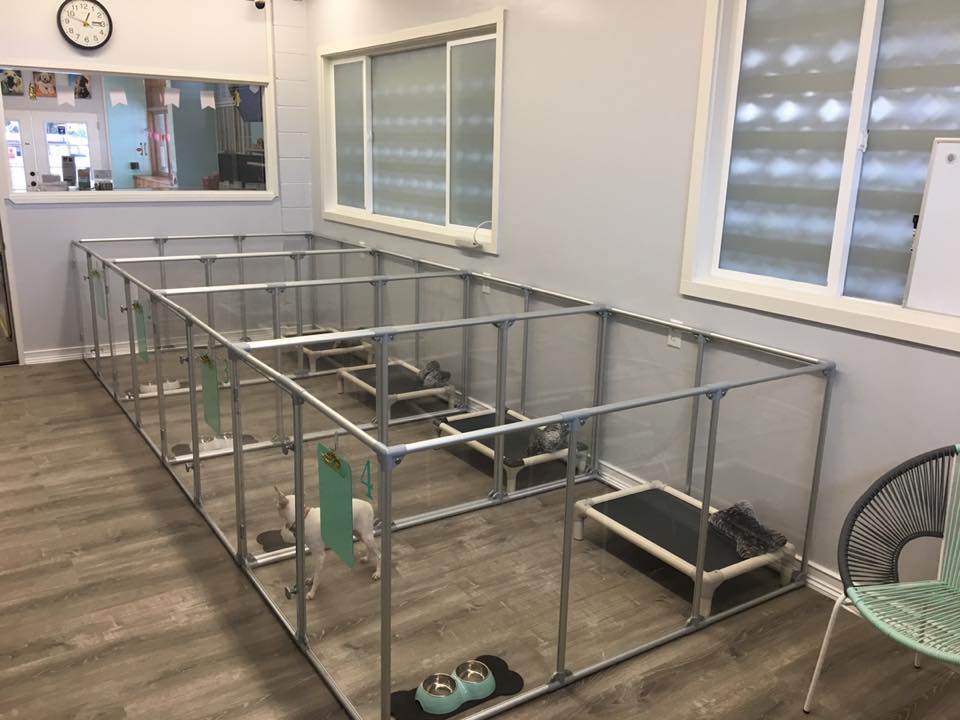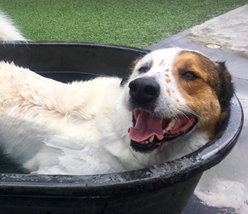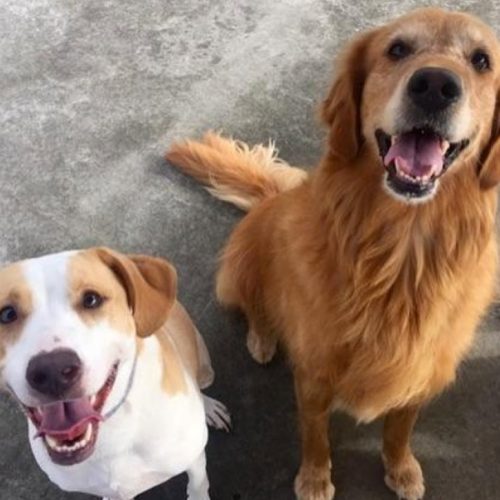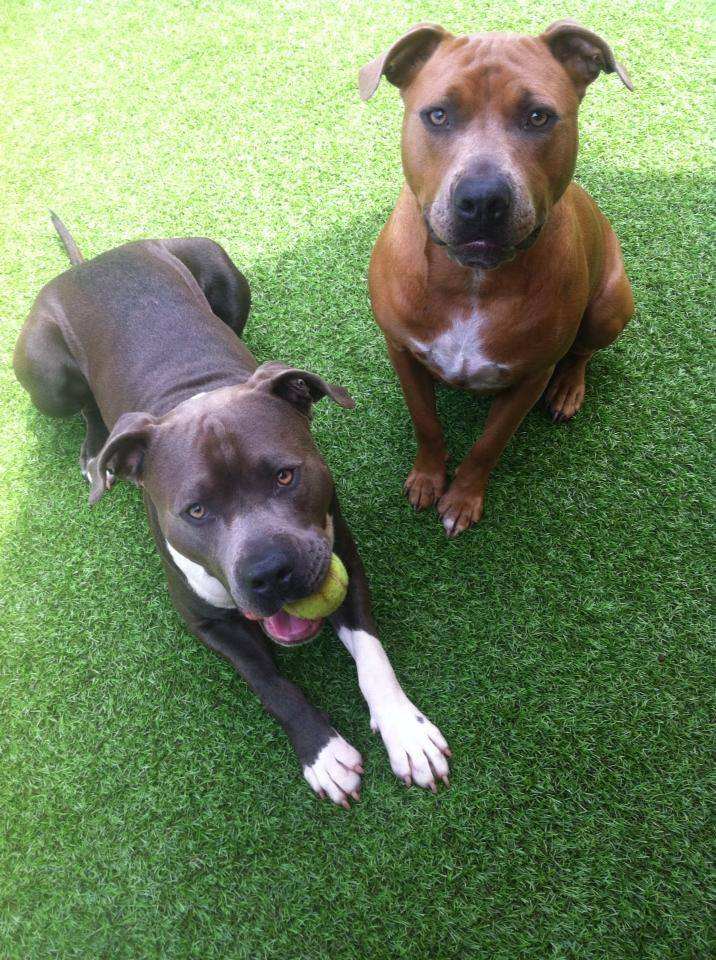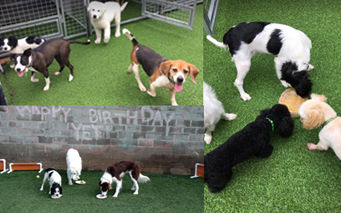 Pet Boarding Policies and Standards
The safety and comfort of your pet is our main concern. To further safeguard the safety and well-being of all of our guests, we examine the physical health, mental and emotional temperament, cleanliness, and visible disease status of each potential guest before granting entry into our facility. In addition, all boarding and daycare customers must provide proof of current vaccinations for distemper, hepatitis, leptospirosis, parainfluenza, parvovirus, and bordetella. Our goal is to serve you and your pet with the absolute best pet boarding experience available by ensuring cleanliness, safety, and fun.
Doggy Daycare Services
Shear Magic Pet Salon's doggy daycare services provide a fun and safe environment for dogs to run and play. We have play areas with indoor and outdoor access for dogs of all sizes. Our facility also has large windows to provide plenty of natural light which creates a healthy and stress-free environment for your pup.  We have play equipment for dogs that love to climb and jump as well as running areas for dogs that like to play chase! Our trained staff members supervise and manage the grounds at all times to ensure that play stays safe and fun. We have structured play groups and enrichment activities to keep your dog physically and mentally engaged. Furthermore, our staff will work with your dog on their manners and teach them new and fun skills.
SMPS Boarding and Daycare Contract and Kennel Information
We have our Daycare & Boarding Agreement fillable online or downloadable & printable. Check out our Agreement form here. The following documents are provided for your reference. You may print and fill out the SMPS Boarding and Daycare Contract prior to your appointment for pet boarding or doggy daycare. We also have copies available at our facility.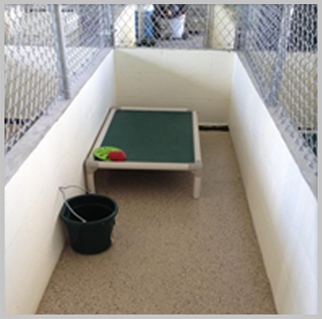 Basic Kennel
4×10 or 4×7 $43/night
Starting December 1, 2023: $45/night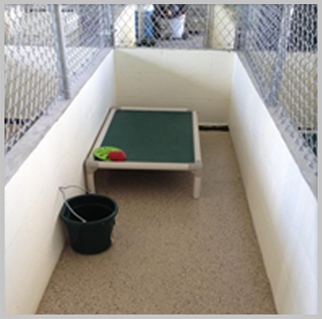 Single Suite
4×6 $48/night
Starting December 1, 2023: $50/night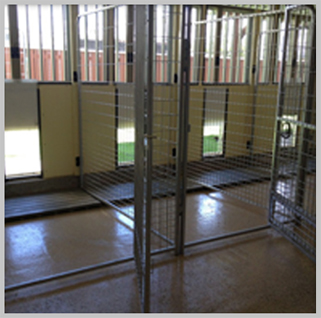 Double Suite
4×12 (indoor/outdoor) $58/night
Starting December 1, 2023: $60/night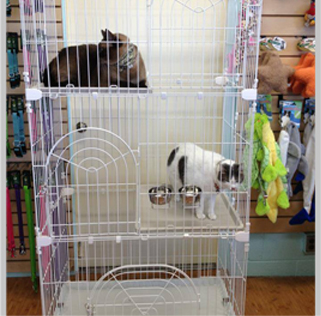 Cat Condo
2x3x7 $38/night
Starting December 1, 2023: $40/night
Doggy Daycare Information
Hours: 8:00am-5:00pm
Closed on Sundays
Half Daycare (4 hours or less) $25/day   (Starting December 1, 2023: $28/day)
Full Daycare (more than 4 hours)  $30/day   (Starting December 1, 2023: $33/day)
Prepaid Daycare Special: Buy 10, get one free!
Prices are based on single occupancy. 2nd & 3rd pets staying in the same kennel are discounted 20%!!!
Bathing, Brushing, Flea and Tick Treatments Available:
Customer Supplies Medication (no additional charge)
CapStar Oral Flea Treatment $10/treatment
Topical Flea & Tick Treatment $20/treatment
Special Diets: No additional charge
Bath & Brush Special $10 off bath for pets boarding 3 + days
Pet Boarding Information
Check-in: 8:00am-4:00pm
Check-out by 11:00am
Late check-outs up to 4:30pm are available for $23 (half-day of doggy daycare)
No charge for late checkout with a departure bath & brush
Dogs staying 3+ nights receive $5.00 off departure bed & bath
Prices are based on single occupancy. 2nd & 3rd pets staying in the same kennel are discounted 20%!!!
No additional charge for administering customer-supplied medications or special diets
Please note that if fleas are observed, an oral ($10) and topical ($15) pest treatment will be required
Contact Shear Magic Pet Salon Today
Whether you need us to care for your pet for the day or a longer period of time, Shear Magic Pet Salon will provide a safe, friendly, and comfortable environment. Your pet will receive individual attention, love, and care by our staff. Please contact us at (808) 935-5630 or fill out our submission form if you have any questions or to book a reservation.