Pet Grooming Services

Pet Grooming Services
in Hilo, HI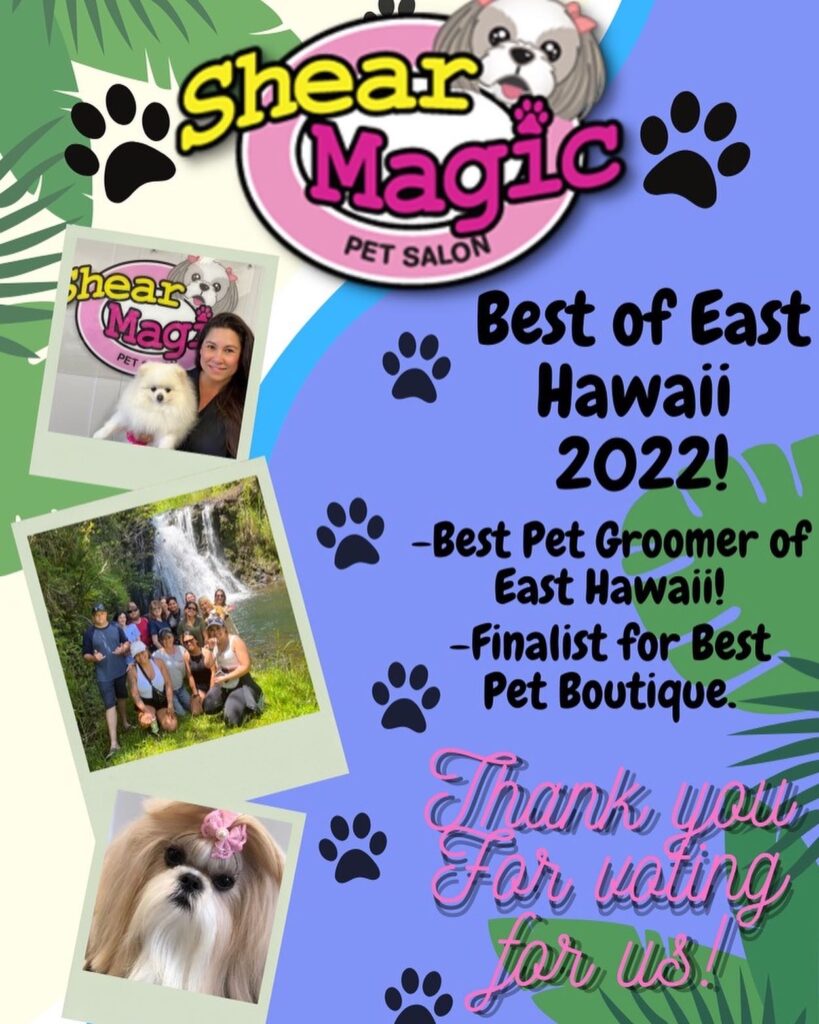 Shear Magic Pet Salon understands how difficult pet grooming can be. Not all pets like to be washed, and they often move around or run away when you are trying to clean them. However, grooming your pet regularly is very important. Studies have shown that with regular attention to your pet's skin and coat condition as well as good oral hygiene, you will not only increase your pet's quality of life but also his or her longevity.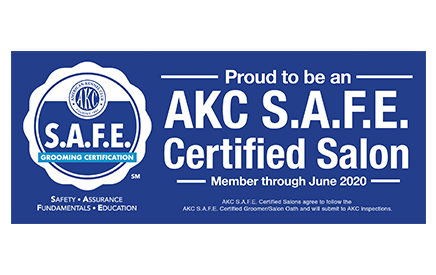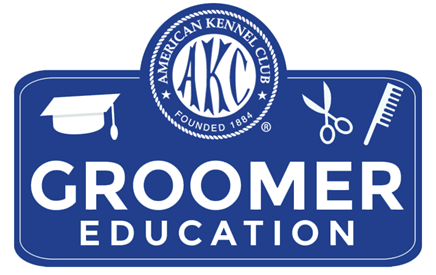 Shear Magic Pet Salon is pleased to announce that we are an AKC S.A.F.E. Salon. We believe that safely grooming your pet is a top priority and genuine concern. We also recognize the importance of proper grooming for the health, well-being, and comfort of your pet. Our focus is to provide a professional, safe, and comfortable salon while your pet is in our care.
The Importance of Dog Grooming
Whether you do it yourself or have it done by a professional, regular dog grooming is extremely important. Depending on the breed of dog, they require bathing between every other week up to every other month. Even if your pooch only needs bathing once a month, it's recommended that you use all natural shampoos (like the ones we carry and use) to help maintain the coat's oil and skin.
Dogs need to have their toenails cut every two to three weeks. Allowing the toenails to grow too long will allow the nerve on the toenails to grow as well, which can make it more painful for your dog to keep them at a healthy length.
A dog's ears may harbor mites, bacteria, and other forms of health problems. At Shear Magic Pet Salon, we offer specialized ear cleaning that prevents any harmful hiding creatures.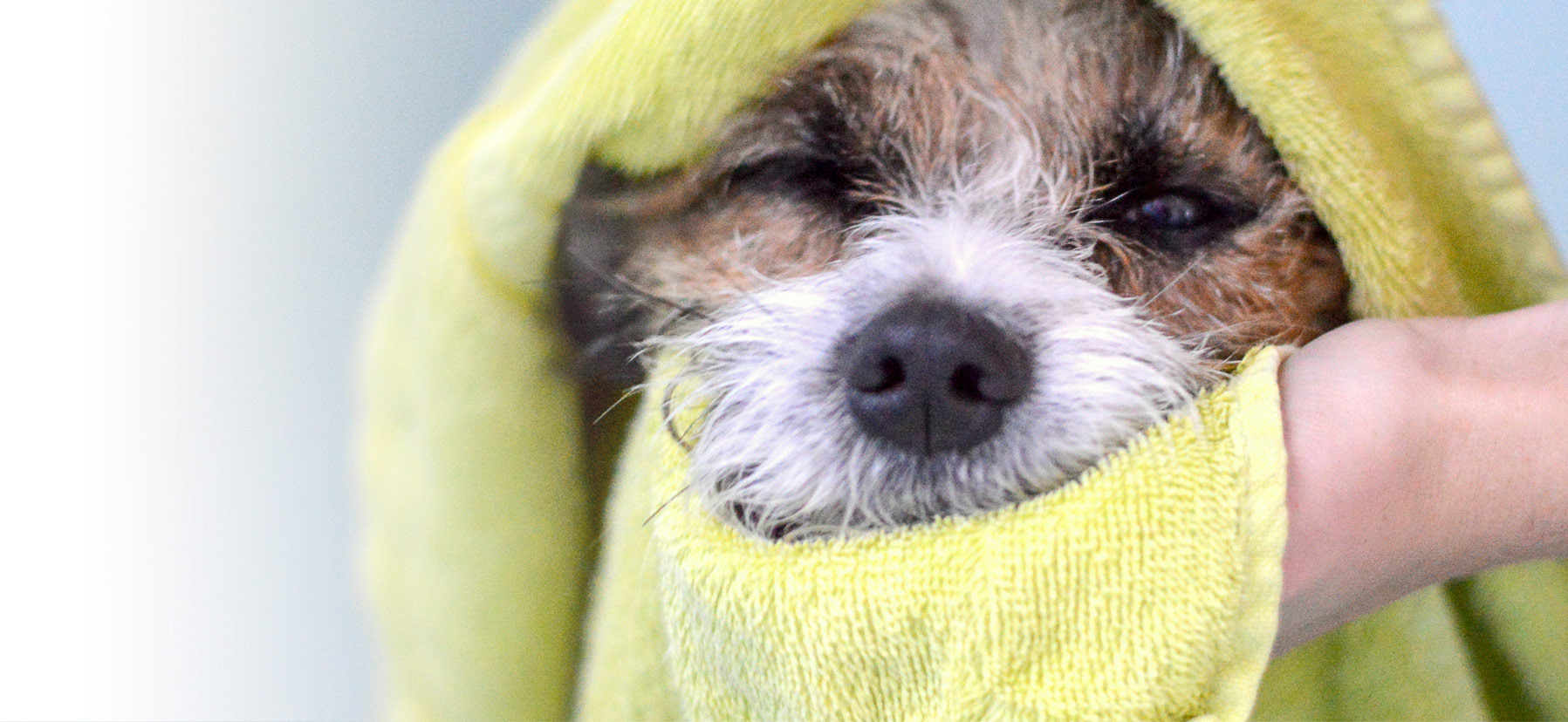 The Importance of Cat Grooming
Regular cat grooming of his or her coat is essential for their overall health and wellbeing. Long and medium-haired cats require more regular grooming and sometimes clipping to keep their coats in good condition.
With cat grooming, you can also control cat hair in the house. Instead of your cat shedding hair wherever they walk, you can immediately dispose of groomed hair. When you groom your cat, you stimulate blood circulation, and you're better able to notice any physical changes including lumps, bumps, or parasites.
Brushing your cat removes foreign debris and tangles from the coat. Tangles can lead to matting and skin irritation and may prevent your cat from cleaning him/herself. Cat grooming opens pores, just like exfoliation does for your own skin, which releases oils to nourish the skin leaving the coat silky and soft.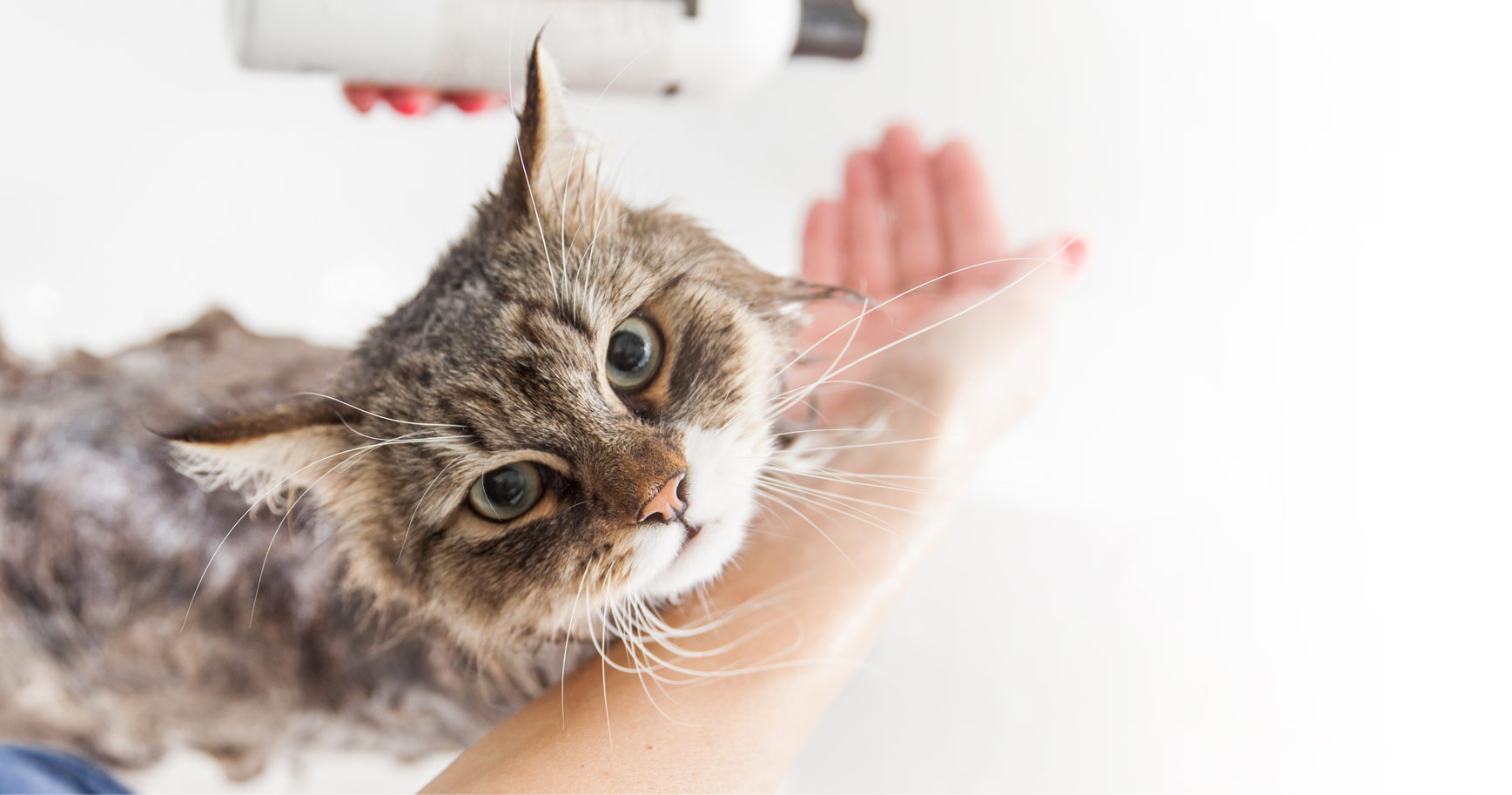 Trimming, Ear Cleaning, and
Brushing for Your Pet
Does your pet need a good groom? Lessen their shedding, treat their coats, or for even just a short trimming, our dog and cat stylists are trained to pamper your pets.
Our Full-Service Grooming Services Includes:
All Natural Shampoo
Bow and Fragrance
Cut & Style
Ear Cleaning
Fluff Dry
Gland Expression (If Needed)
Nail Trimming
Sanitary Trim
Soothing Hydrosurge Bath
Thorough Brushing (15 Minutes)
Our Bath & Brush service includes the same grooming services as above (excluding cut & style)
Give Your Pet a Fun Style With Professional Pet Esthé Vivid Color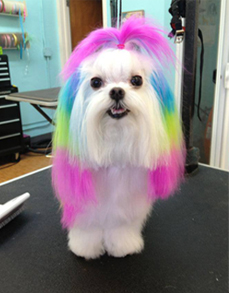 Does your pet need complete grooming services? Lessen their shedding, treat their coats, or for even just a short trimming, our dog and cat stylists are trained to pamper your pets.
We now offer Pet Esthé Vivid Color for your fun, stylish pet. Pet Esthé Vivid Color is a professional pet coloring product originating from Japan. A bright and safe product for your dog, now you can take his or her style from mild to wild!
Pet Grooming Prices
*Prices Effective April 9, 2021
Our estimated pet grooming service prices are as follows:
Extra Small Dogs
(Chihuahua)
Bath & Brush $37
Full Service $57
Small Dogs
(Maltese, Shih-Tzu, Yorkies)
Bath & Brush $42
Full Service $62
Medium Dogs
(Sheltie, Cocker Spaniel, American Eskimo)
Bath & Brush $47
Full Service $67
Large Dogs
(Springer Spaniel, Doberman, Dalmatian)
Bath & Brush $52
Full Service $77
Extra Large Dogs
(Standard Poodle, Golden Retriever, German Shepard)
Bath & Brush $65
Full Service $90
XX Large Dogs
(Akita, Samoyed, Chowchow)
Bath & Brush $85
Full Service $105
Giant Dogs
(Newfoundland, St. Bernard, Bernese Mountain)
Bath & Brush $100
Full Service $180
Cat Grooming
(Long Haired Cats, Short Haired Cats)
Bath & Brush $60
Full Service $105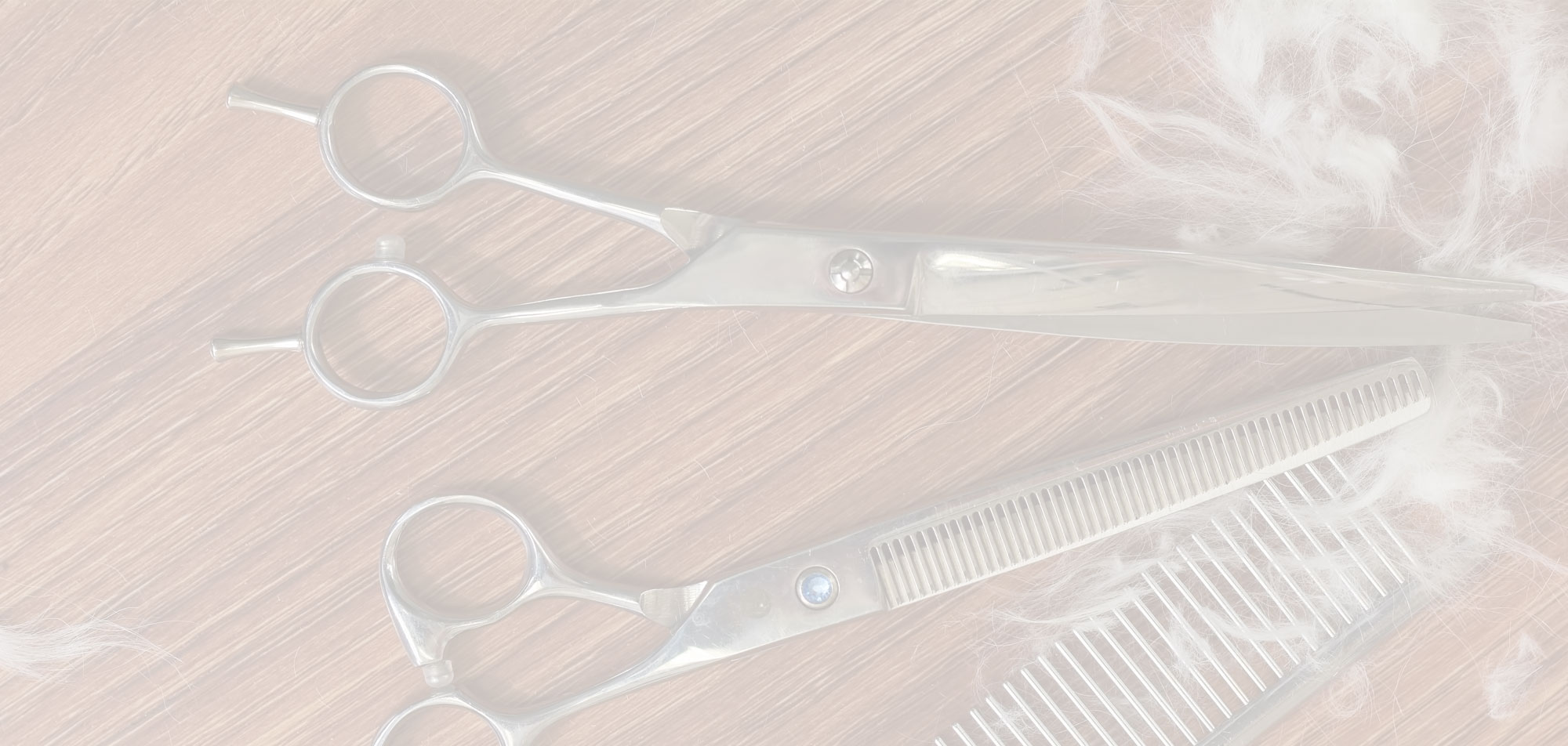 Contact Shear Magic Pet Salon Today
When your furry friend needs pet grooming services, contact Shear Magic Pet Salon. Our professional and experienced pet stylists will provide you with top-of-the-line service. Please call us at (808) 935-5630 if you have any questions or to schedule an appointment.