Mobile Pet Grooming Retired

We at Shear Magic Mobile Grooming would like to thank you for your support for the past 6 years.
We have come to the difficult decision to retire our mobile grooming service.
Our groomers will still be available to service your pets at our two locations.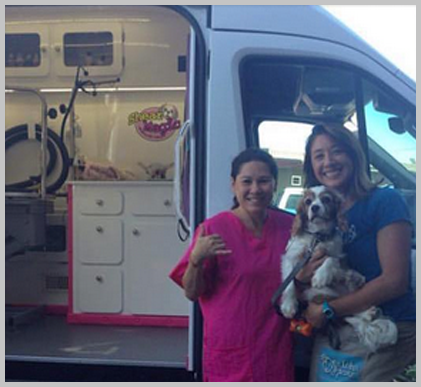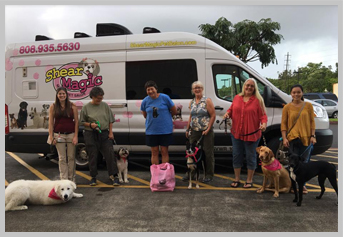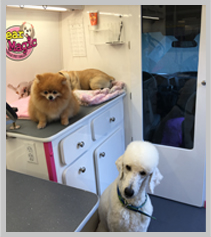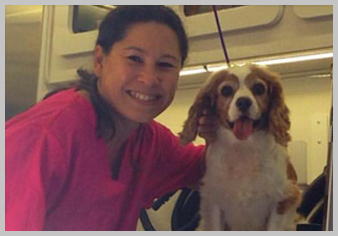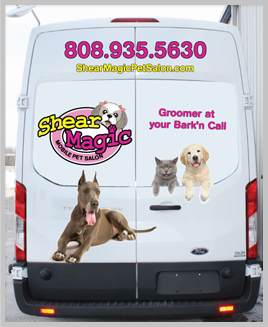 Benefits of Mobile Pet Grooming
There are many benefits of why you should you should use mobile pet grooming services. Here are some advantages that mobile pet grooming presents.
Eliminates Separation Anxiety and Physical Stress
This is probably the biggest reason to use a mobile pet groomer. No matter how mature your dog is, taking them out of their natural habitat adds stress. When a pet groomer comes to you, not only will it be less of a hassle, but your pet will enjoy the experience more with the knowledge that you are just a couple of steps inside your house.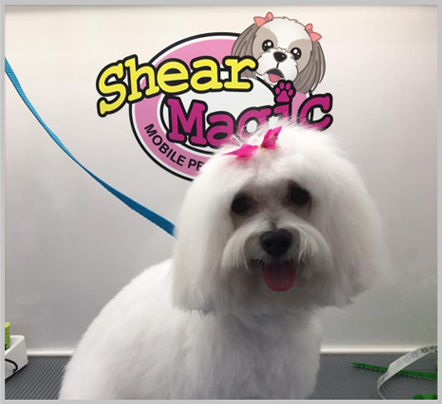 Eliminates Car Sickness
Not only does driving your pet to the groomers take time out of your day, but it also often leaves your pet with an upset stomach when you drop them off. This will decrease the comfort level of your pet leaving home and makes the grooming process more difficult.
No Dirty Pets in Your Car
No matter how much you pet-proof your car, it's impossible to protect it from the slobber, shedding, and bad smell that comes with pets that haven't been groomed in a while. When working with a mobile pet groomer, your car will stay clean. In addition, you don't have to pack carriers, blankets, toys, or other personal items for your pet.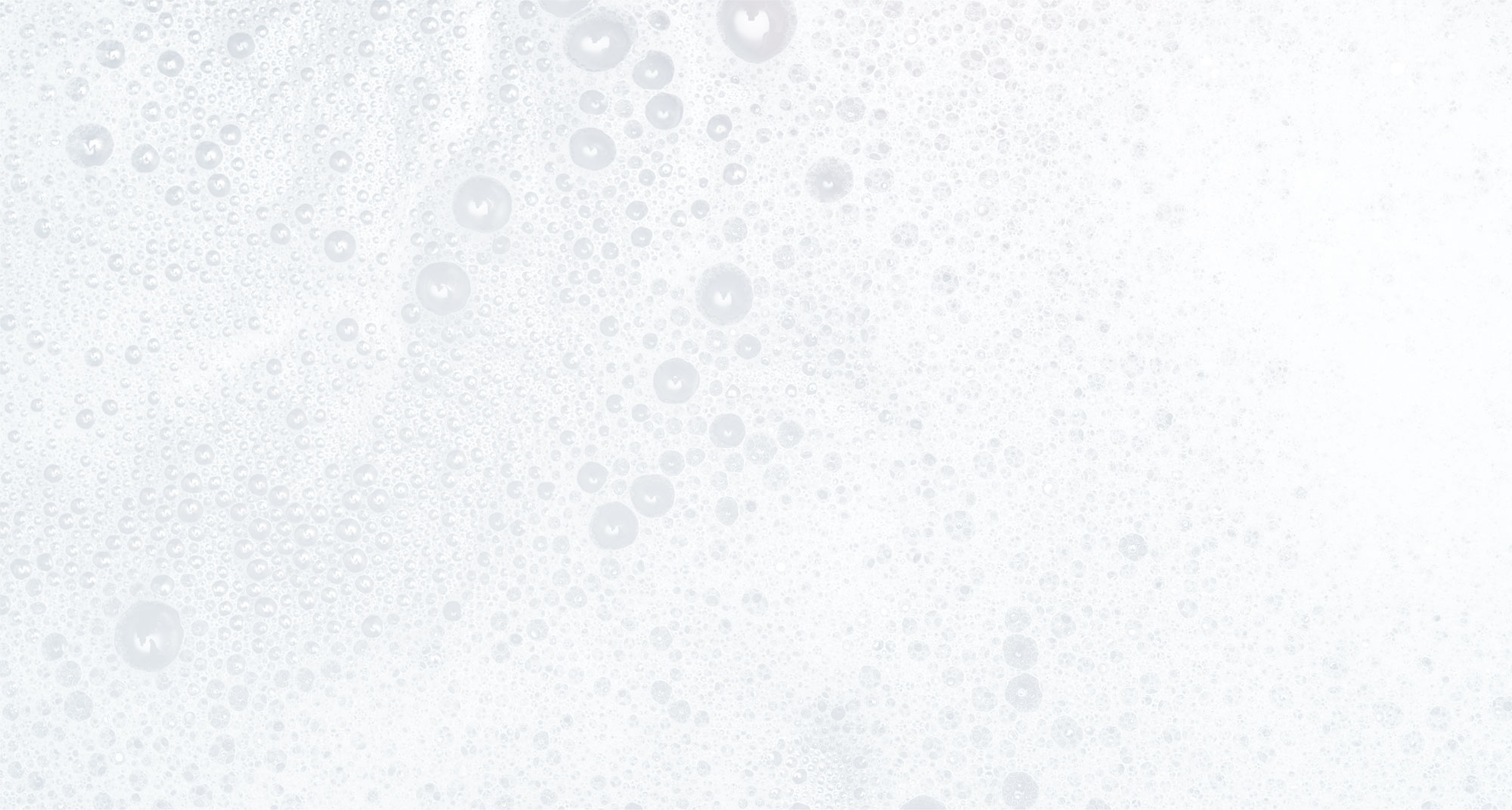 Mobile Grooming Van Policies and Procedures
Please take a moment to read our Mobile Grooming Policies, which will ensure a positive spa treatment for your beloved pet. Their safety and health are our primary concerns. We encourage any questions you may have.
Safety
We reserve the right to refuse services to any pet that has behavioral issues. Aggressive pets can affect our safety, as well as affect the safety of your pet. Owners will be liable for any injuries or property damages that are caused by their pets. Please inform us if your pet has bitten someone or has the tendency to be aggressive.
Parasites
We reserve the right to refuse service to pet(s) having problems with infestations of parasites, other than fleas. In the drying process, there is the possibility of infesting the grooming area, and in that, it would infest other animals. We can recommend treatment prior to your animal being groomed. Do not hesitate to ask.
Cancellation Policy
Shear Magic Mobile, on rare occasions, may need to cancel appointments due to road conditions, equipment failure or other unforeseen circumstances. We have the right to refuse or alter service if access to your home is inaccessible (rocky, muddy, rutted, etc.) We will make every effort to contact you with as much notice as possible. If you are unable to keep your appointment, we will need a 24-hour notice to reschedule. If you fail to have your pet available for grooming or you do not notify us in advance that you will be unable to keep your appointment, a $50.00 fee will be charged.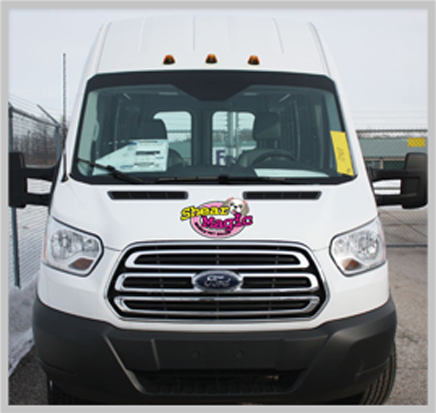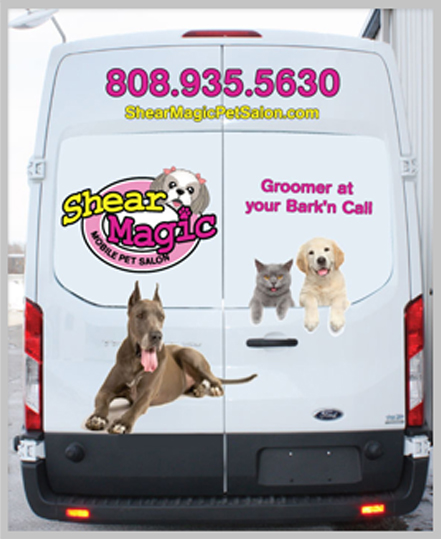 Contact Shear Magic Pet Salon Today
Shear Magic Pet Salon is Hilo's premier mobile pet groomers. Please contact us at (808) 935-5630 or fill out our submission form if you have any questions or would like to schedule an appointment. We will provide you and your pet with great service. Our state-of-the-art grooming van will create a warm and comfortable environment for your pet.