Dog Training Classes

Dog Training Classes
in Hilo, HI
Shear Magic Pet Salon offers a variety of dog training classes for all types and breeds. All of our dog training classes provide you and your dog a fun, positive, and successful experience. Our classes will help build a stronger relationship between you and your dog.
Benefits of Dog Training Classes
There are many benefits of having a trained dog.
Dog training classes are beneficial because they can help you to bond with your dog. Training builds trust and friendship that will last a lifetime.
Dog obedience classes will teach your dog how to become more sociable with other dogs. When you socialize your dog, you provide them with mental stimulation, teach them manners, and get them to exercise with their K-9 and human friends.
Learning proper behavior enables you to bring your dog anywhere. From training them to walk on a leash without tugging to greeting people without snarling, there are many proper manners your pooch can learn.
A well-trained dog, under supervision, is safer to have around family and friends and is at a lower risk to him/herself than an uncontrollable dog.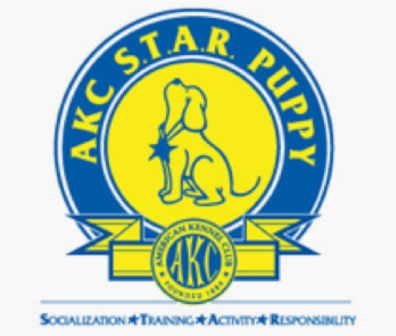 AKC S.T.A.R. Puppy Course – $140
The AKC S.T.A.R. (Socialization, Training, Activity, & Responsibility) Puppy course is designed for all dogs ten weeks old and older. The course length will consist of a total of six classes (one day each week). Class size will be limited to a maximum enrollment of ten dogs per class. Our dog obedience classes will teach your dog basic commands including:
Come
Down
Heel
Leave It
Sit
Stand
Stay
Watch Me
We will also work on solving behavioral challenges such as:
Barking
Chewing
Digging
House-breaking
Jumping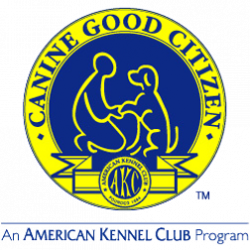 AKC Canine Good Citizen Novice Class – $140
This six-week course was designed to teach your dog more advanced commands. We will work on refining the skills learned by graduates of the basic course. The goal of this class is to work toward the Canine Good Citizen Certification.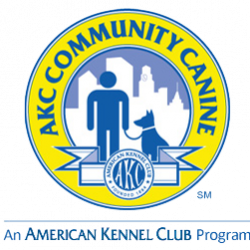 AKC Community Canine Good Citizen Advanced Class – $140
The goal of the AKC Community Canine advanced class is to test the dog's skills in a natural setting. For example, rather than the dog being tested in a ring, in the AKC Community Canine class, the "walks through a crowd" test item will involve the dog walking through real-life situations, such as a real crowd at a dog show, on a busy sidewalk, at a training club, or in a local park. The goal of this class is to work to achieve the Community Canine Good Citizen Certification.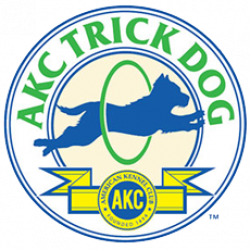 AKC Trick Dog Class – $140
We are proud to now offer AKC trick dog training classes. These are starting to become one of the most exciting new areas in dog training. AKC trick dog titles are official AKC titles that will be listed on a dog's title record. Dogs of all breeds are welcome to train.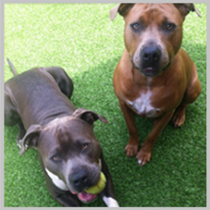 AKC Canine Good Citizen Certifications – $25
This certification program tests dogs in simulated everyday situations in a relaxed, non-competitive atmosphere. The CGC program rewards dogs that have the training demeanor to be a reliable family member, as well as a community member in good standing.
Supplies Needed for Training and Dog Obedience Classes
Supplies needed for all training and dog obedience classes include:
Letter from a veterinarian or other acceptable proof of vaccinations (official shot records, etc.)
Flat-buckle collar (Everyday comfort collar)
Six-foot dog leash (No chain leashes, please. Leather or nylon are acceptable)
Your dog's preferred toys, treats, and other personal items
Half gallon or gallon water jug (for your dog)
Clean-up bags (to clean up waste)
Please wear comfortable attire